Result-Driven Pay Per Click Marketing Agency
We are a global advertising agency helping companies/businesses to get more customers & sales. The tides of digital marketing are moving, and many businesses are seeking for quick, efficient strategies to put their brands in front of high-converting customers. Increase your search engine exposure and achieve quick results with Leadschief Marketing Result-Driven Agency's Pay per click marketing services.


Make the Right Choice for your Business with Pay Per Click Advertising
One of the most used Pay Per Click advertising channels is Google Ads, formerly called Google Adwords.
It is one of the most effective and fastest ways of getting your products/services in front of your ideal customers. You want your customers to be able to find you quickly and easily with a simple internet search, which Google Ads PPC marketing can help you with.
Pay Per Click Marketing Agencies like LeadsChief have emerged to guide you through the process.
Significant difficulties
businesses face with online marketing are:
High Competition
Lack of Time to manage PPC Ad Campaigns
Lack of Knowledge about how to use Google Ads the right way
Frequent updates & changes
The rise in advertising costs
Targeting the right customers
Bidding effectively for the ads to be seen on the top of Google Searches
Market research to find the right keywords for your business
Testing what is working and what is not
Tracking the valuable output.
SEO vs. PPC: Which is the
Right Strategy for Your Brand?
Pay Per Click Marketing
PPC advertising allows businesses to use paid marketing strategies to get their brand offering in front of the people who are searching for your products or services or who have searched for them in the recent past
Search Engine Optimization
SEO is the practice of perfecting your website structure and content to appear on the Search Engine Results Page, attract high-converting prospects, and boost your organic ranking on Search Engines like Google.
Leverage PPC Marketing Strategy to Show your Business on Top of Google Searches
Leadshief Marketing Agency is a relied-on leader in Pay Per Click advertising. Over the past 4 years in Digital Advertising Industry, we have worked with multiple small business owners, entrepreneurs, sales managers, digital marketers, business development managers, CEOs, and Founders to improve their business traffic, lead generation, grow brand awareness, and reach their business goals.
Throughout the years our marketing agency has figured out why pay-per-click marketing will be an essential strategy for growing your business. The best thing is, the ads appear in real-time.
The example on the right shows what will happen if a customer searches for anything on Google.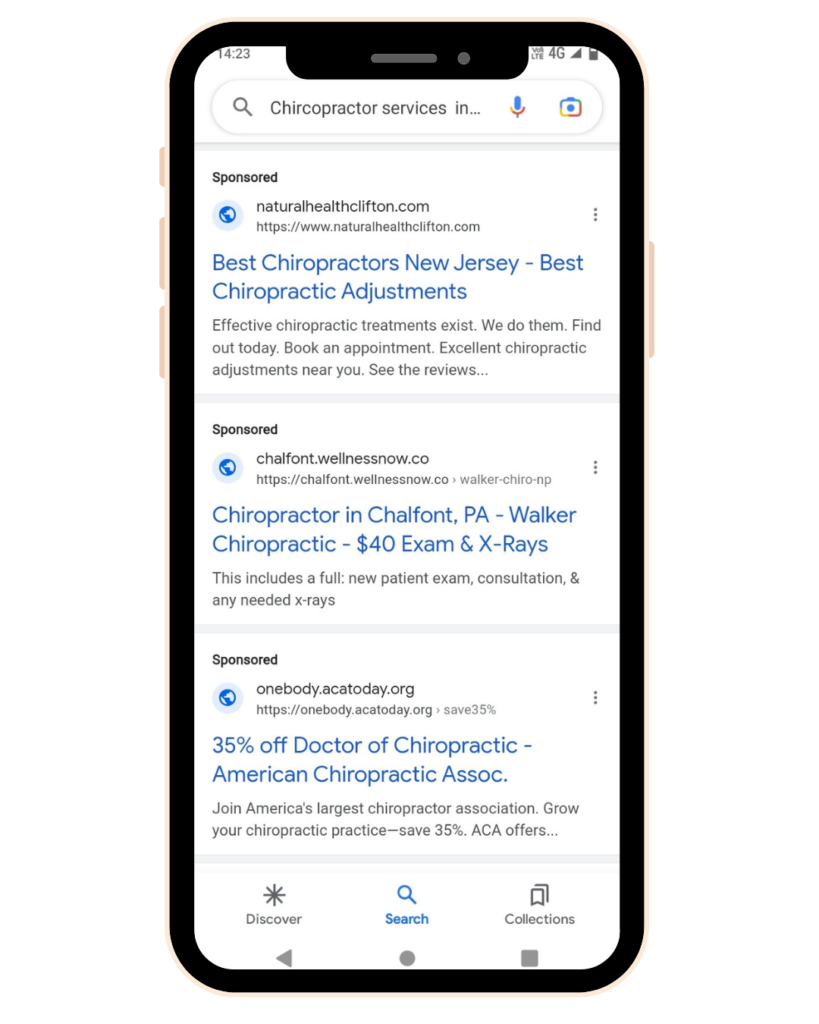 What Clients Say About Our Digital Marketing Services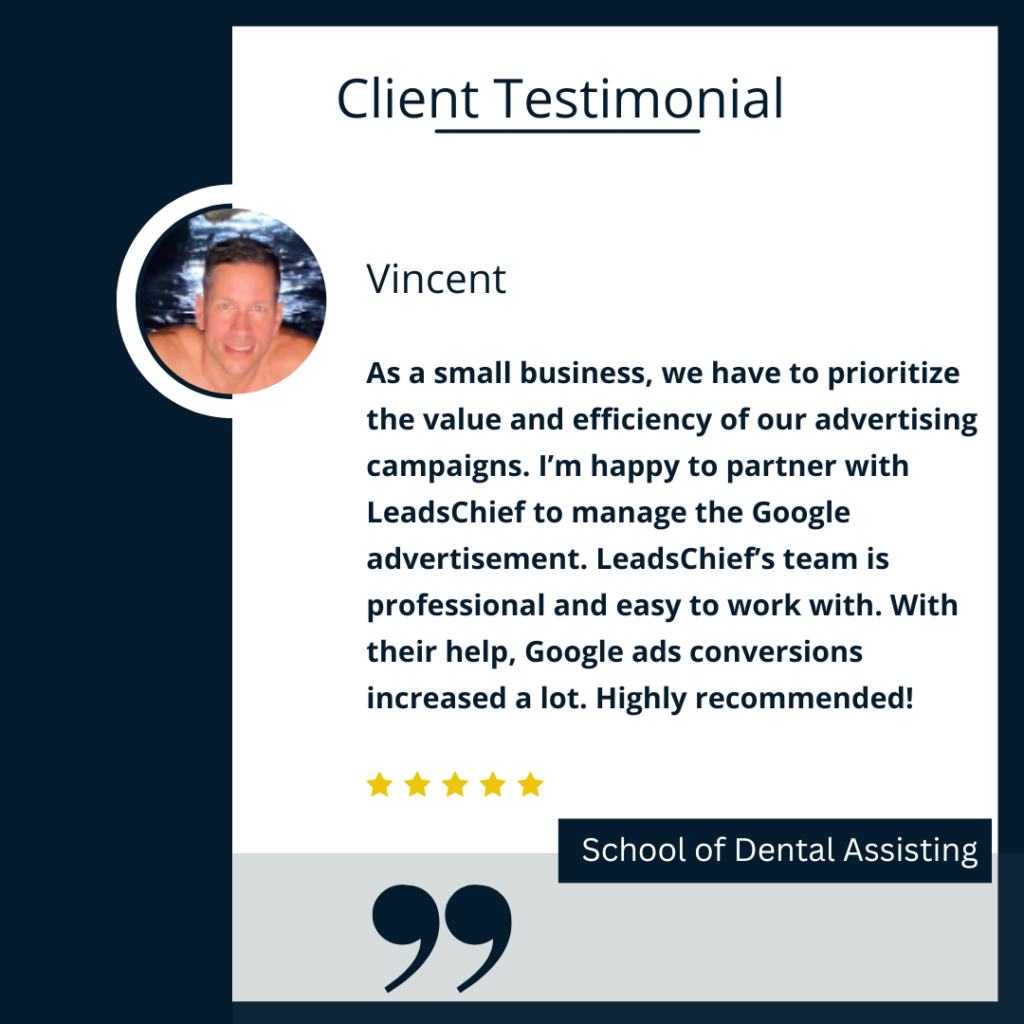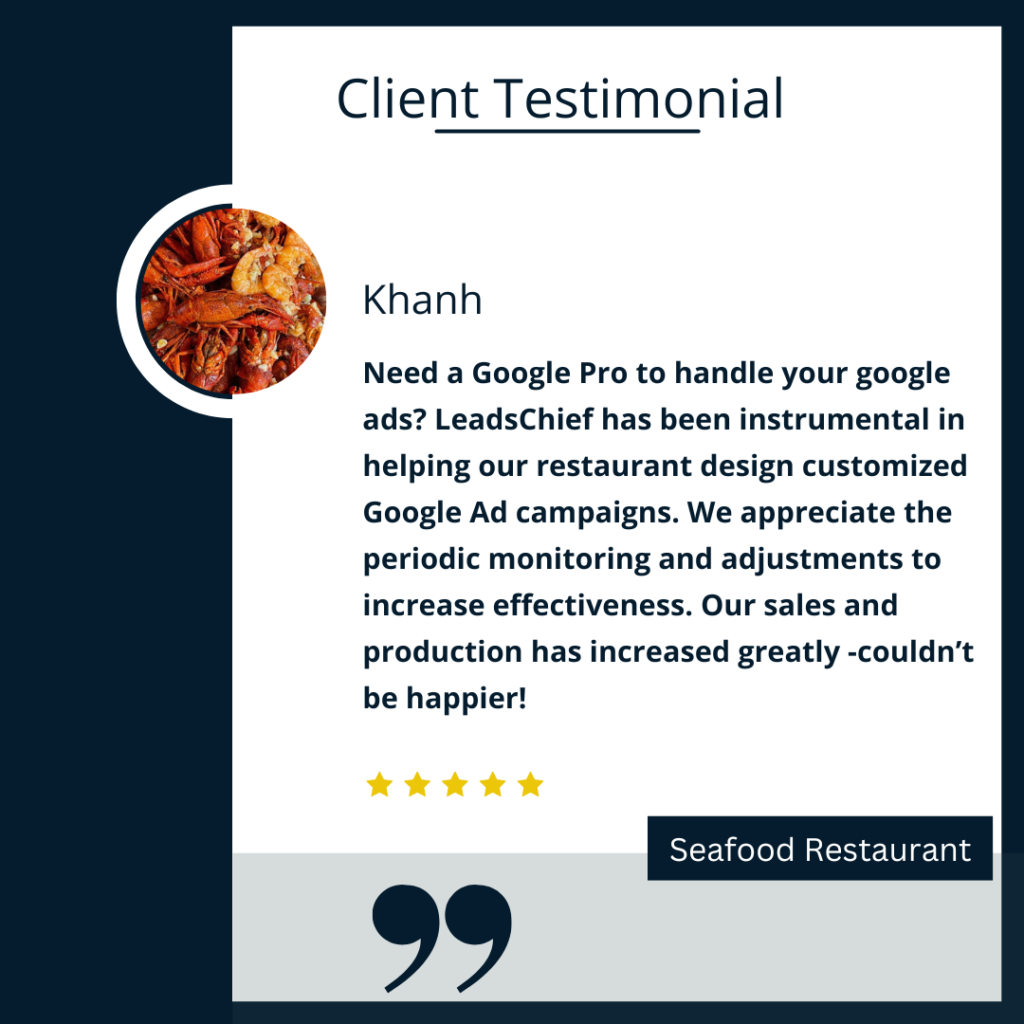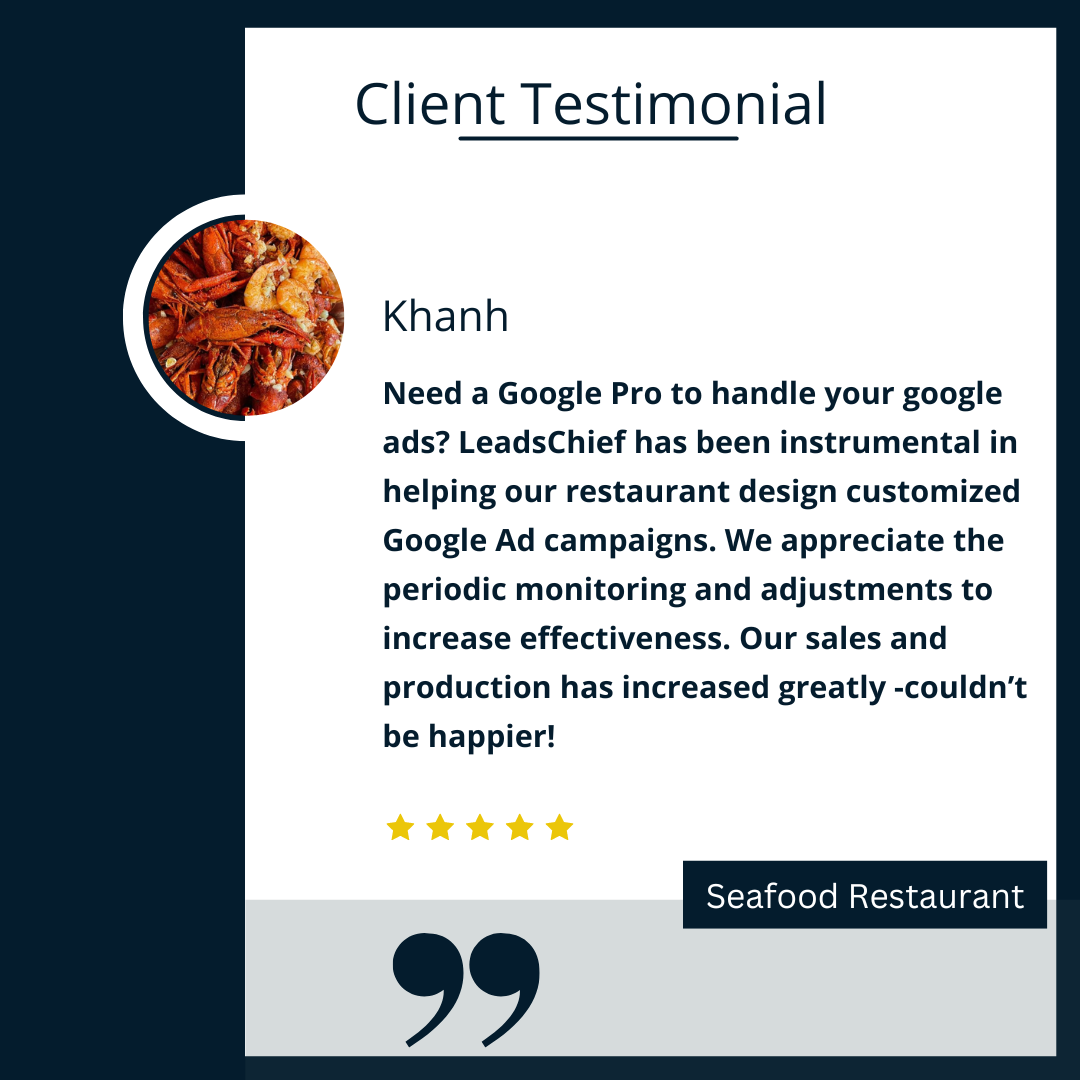 Businesses we
have grown with Pay Per Click Marketing
Dentists
Orthodontics
Nursing Care Homes
Car Repair Services
Real Estate Company
Janitorial Services
Carpet Cleaning
Seafood Restaurants
HVAC
Bridal Jewelry
Travel Agency
Roofing Services
Plumbing Services
Ecommerce
Autobody
Hair & Beauty Salon
Wellness & Spa
Florists
Event Management & more
Manufacturing Company