California's Top Digital Marketing Agency
Boost Your Online Presence with Leadschief Digital Marketing Agency that serves California & nearby locations.
Boost Your Online Presence with Leadschief Digital Marketing Agency, which covers California and nearby regions.
Our California digital marketing Agency services are designed to assist California firms in reaching their target audience and achieving their desired outcomes. Whether you want to boost your Paid Marketing Strategy or SEO, increase your social media presence, or start a successful email marketing campaign, our team has the skills and knowledge to help your business flourish online.
California's Most Reliable Digital Marketing Agency for Business Development
With our digital marketing services in California, you can be found online and reach more prospective consumers. We specialize in offering complete and effective solutions that assist Golden State businesses in growing and thriving in the digital age.
California Digital Marketing Services
As digital marketing professionals, we are committed to providing California businesses with the tools and tactics they need to succeed online. Our staff is well-versed in the most recent tactics and technology, and we employ tried-and-true ways to assist our customers in increasing traffic to their websites, increasing their website traffic, and generating more leads and sales. Contact us now to find out how we can help your company grow.
WordPress, Wix, and Shopify Web Design and Development. Leadschief Digital Marketing Agency's skilled design and development team uses industry knowledge and best practices to create a custom website that meets your needs.
Get a customized PPC strategy that effectively drives traffic, leads, and sales for your Business. Paid ads strategies like Google Ads & Facebook Ads can connect your business with interested customers who are actively looking for your services.

Content Writing
Content writing can take many structures, like websites, articles, & social media content. Our Team writes content that increases your traffic's curiosity. Through SEO-friendly posts, your local business can drive more traffic!

Using Leadschief's custom marketing plan that includes paid advertising and Local SEO, your local business in California can attract more customers than ever. Be prepared to get 2x-5 times more traffic and sales.

Advanced conversion tracking lets you see what happens after a customer clicks on your ads. Track valuable customer actions like phone calls, Submitting a Lead Form, making a purchase, and other useful actions.

Planning and posting are components of the social media marketing strategy. Quality content is essential if you want your social media page pages to remain dynamic and attract more genuine followers.
Maximize Your Online Success with Our Digital Marketing Agency in California
See what our Clients Say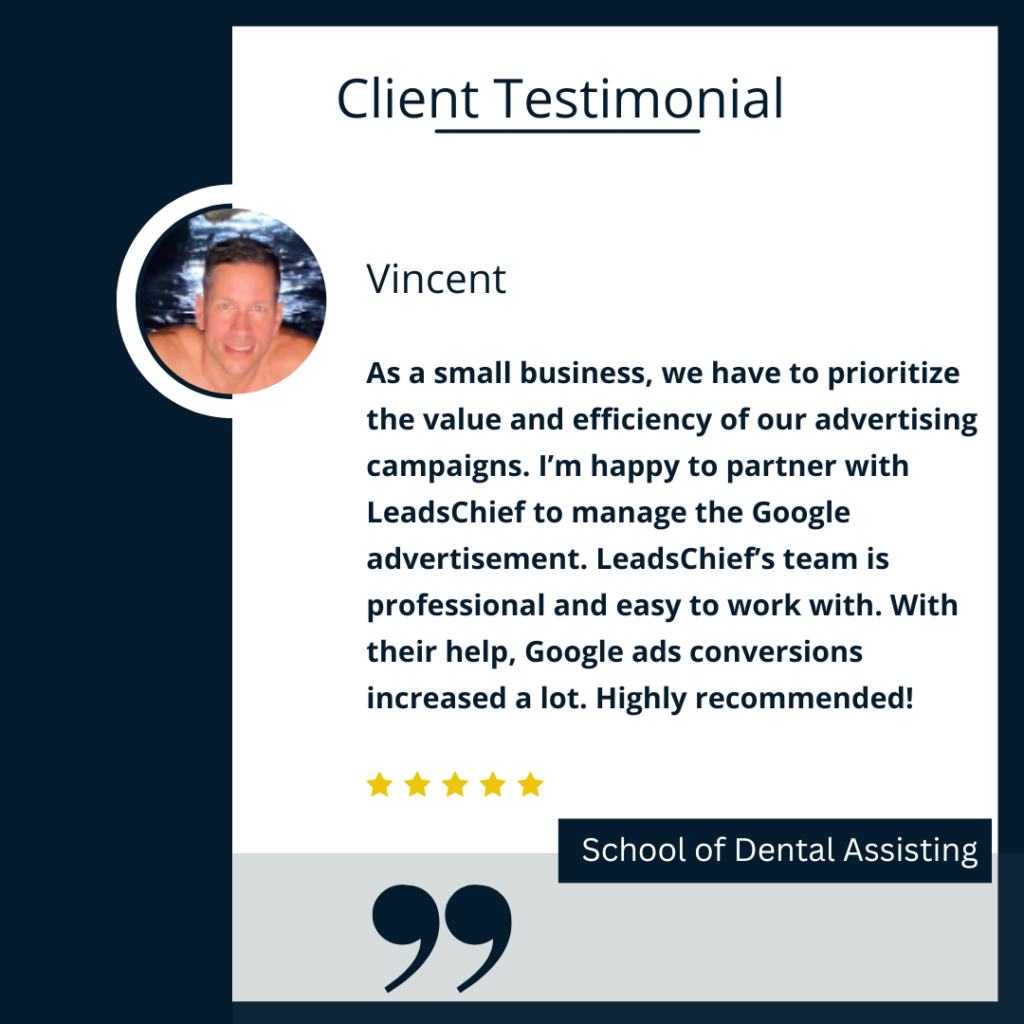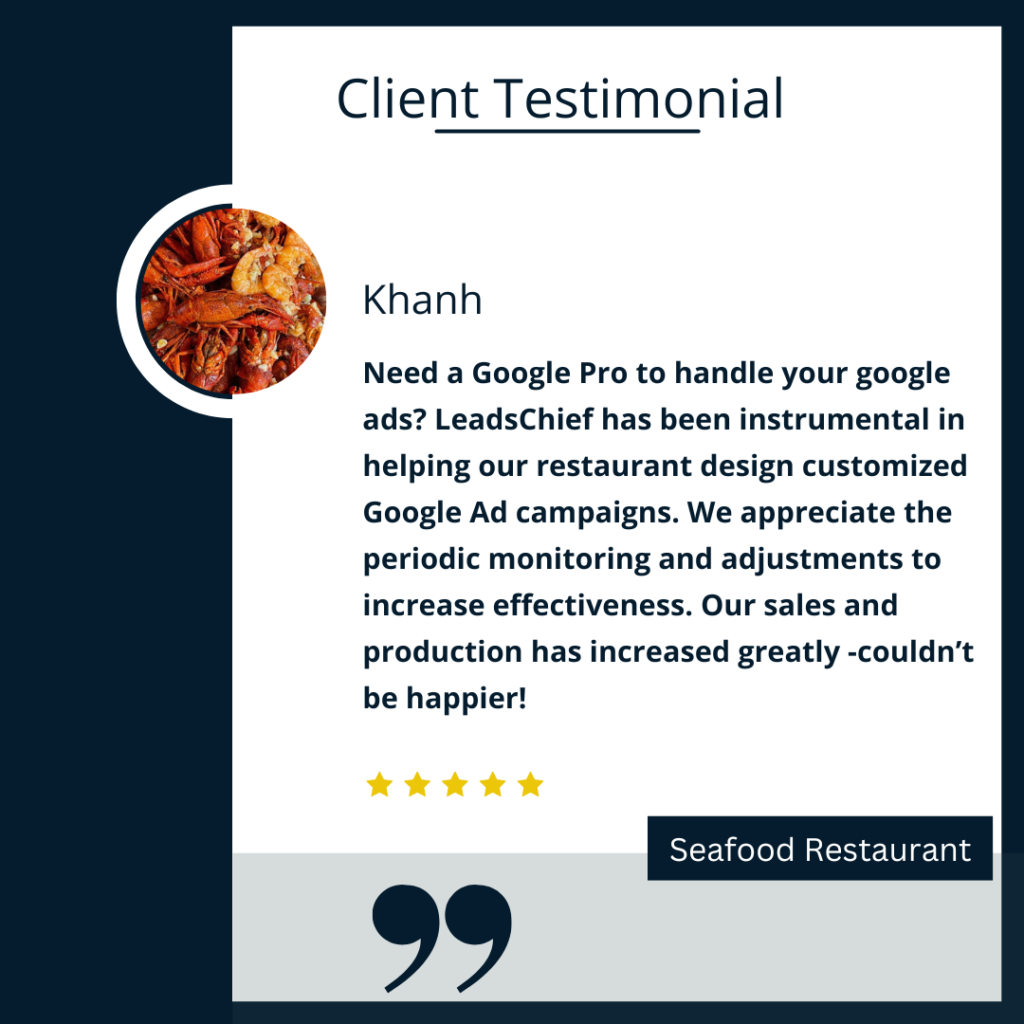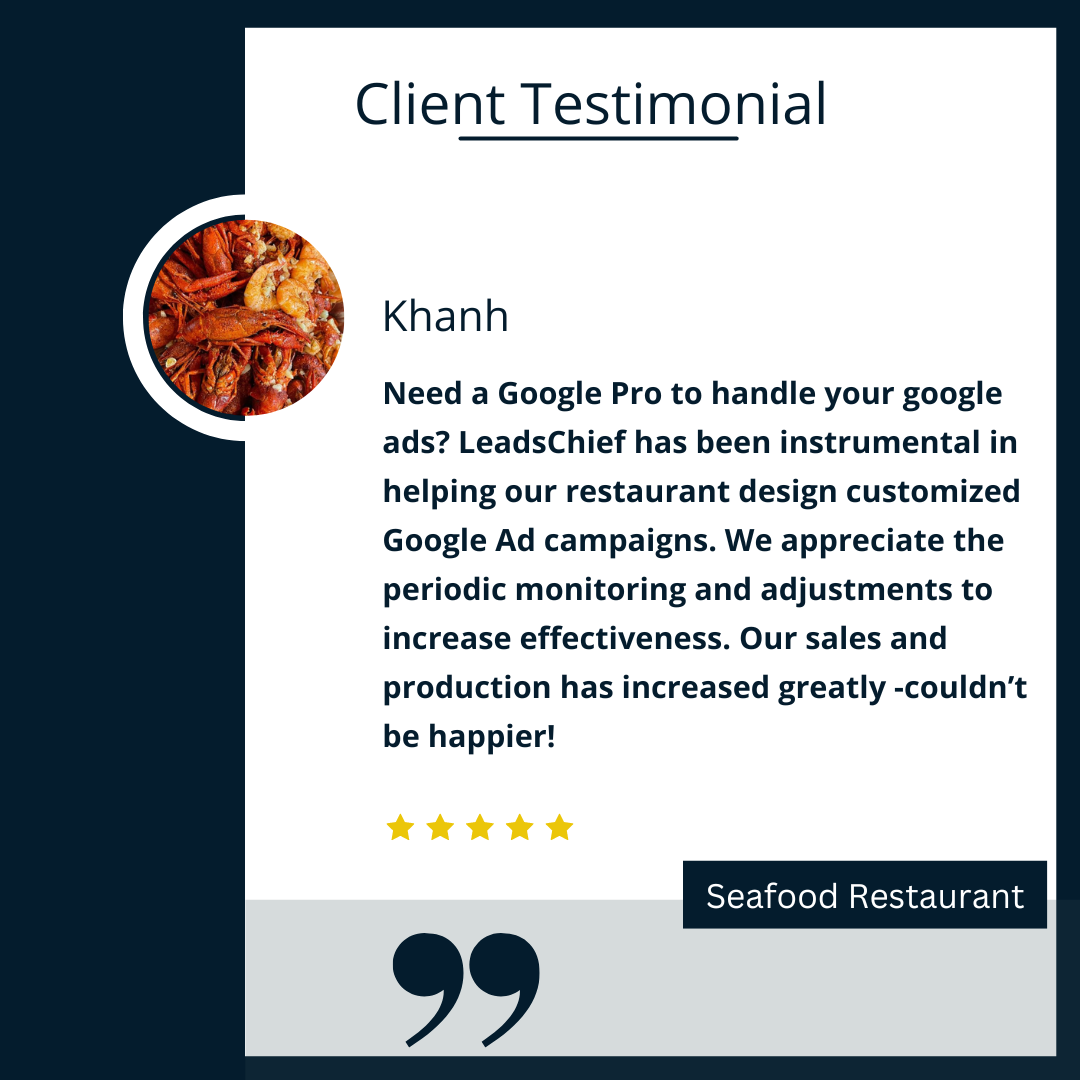 With our digital marketing firm in California, you can maximize your online performance. We provide a variety of services, including SEO, social media marketing, email marketing, PPC advertising, and content marketing, all of which are aimed at assisting your company's success in the digital world. Our expert staff is committed to offering efficient and inexpensive solutions, and we are eager to assist your organization in growing. Get in touch with us today to learn more!
Why choose Leadschief
as your Google ads Agency
Ready to Take your Business in California to the Next level?
We are already when you are!