Industries we serve
With the assistance of Leadschief Internet Marketing Agency, you can stay ahead of digital trends and make a difference in your specialized market. Our business-to-business (B2B) digital marketing organization is ready to help your brand's online journey, regardless of your industry or target demographics!
We Assist You in Creating Your Online Identity and Reaching More Customers
Don't overburden yourself by dealing only with client management and business-to-consumer marketing. Our B2B digital marketing firm is here to assist you in optimizing your B2C marketing tactics and maximizing your online potential.
DATA-DRIVEN
DIGITAL MARKETING AGENCY
Maximize Your
Online Presence with Our Dental Marketing Services"
Our marketing services include paid ad management and marketing to produce more leads, sales, and revenue.
Leadschief has worked with over 500 different industries. Healthcare, travel, food and dining, entertainment, and home care services are just a few examples.

What Clients Say About
Our Digital Marketing Services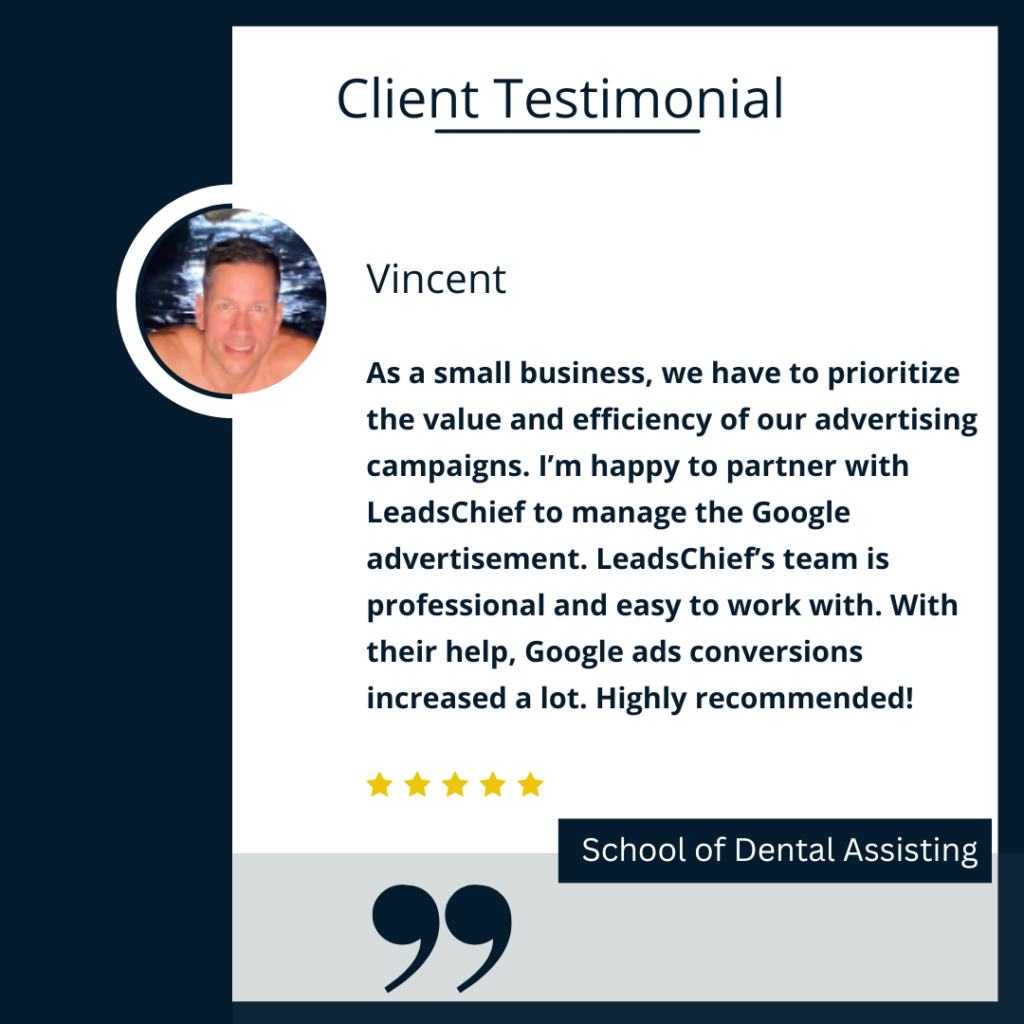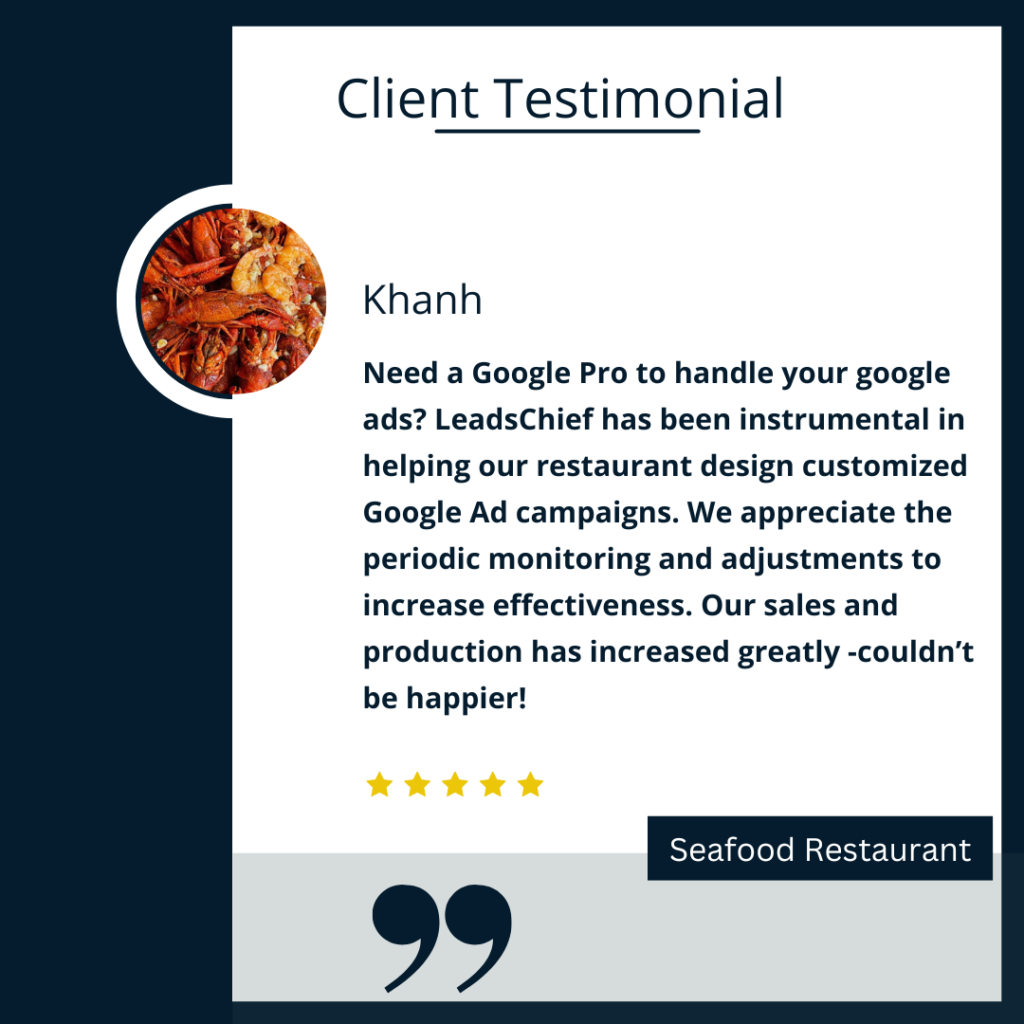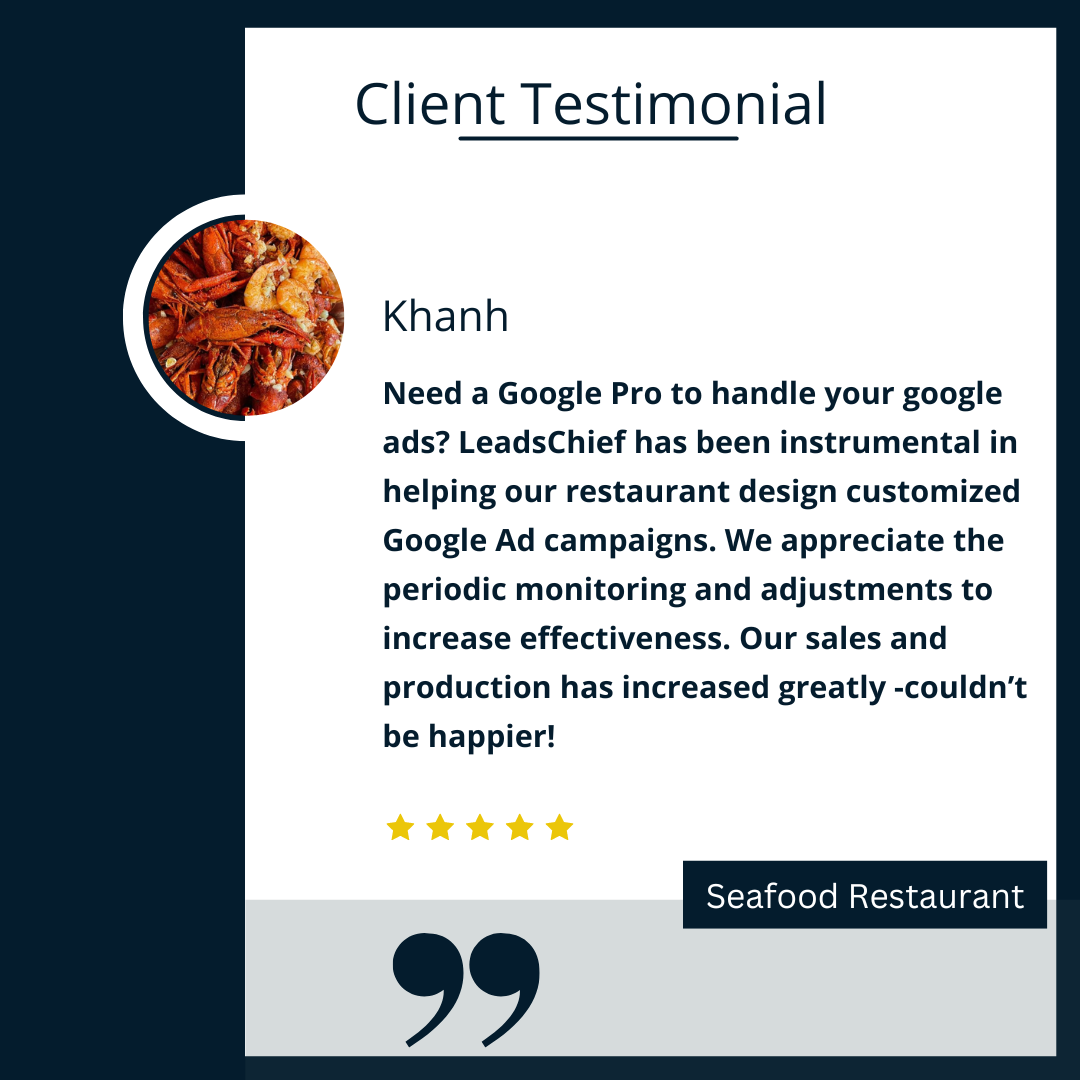 Proven Success Across Industries
Health/Medical
Nursing Home
Orthodontists
Veterinarian
Funeral Home
Fertility Clinic
Home Services
Auto Repair
Cleaning Services
Construction Company
Locksmith Service
Interior Services
Moving Company
Pest Control
Deep Cleaning Services
Roofing Service
Cleaning Service & Equipment
Towing
Carpet Flooring & Cleaning
Furniture
Home Decor
Beauty & Weddings
Salon/ Hair & Beauty
Bridal Shop Jewellery shop
Wedding Decor
Event Planner
Catering
Dermatologists
Wedding Photography
Learning & Activities
Dental School
Water Sports
Scuba Diving
Driving School lessons
Fun & Adventure Sports
Kids Activities
Golf Lessons
Play School & Kindergartens
Others
Photography
Aerial Photography
Dance Studio
Dog Training
Pool Contractors
Pawn Shop
Lawn Care
Boat Charters
Boat Rentals
CCTV Installation
E-Commerce Marketing
Wood Working
Neon Signs
Food shop
Tress Removal
Boat Builders
Cruises Service
Florists
Tattoo Artists
Marble Cleaning
Party Rentals