Nursing Home Digital Marketing Agency
Marketing Company for Nursing Homes That Books You New Residents Guaranteed! And the best part is we are affordable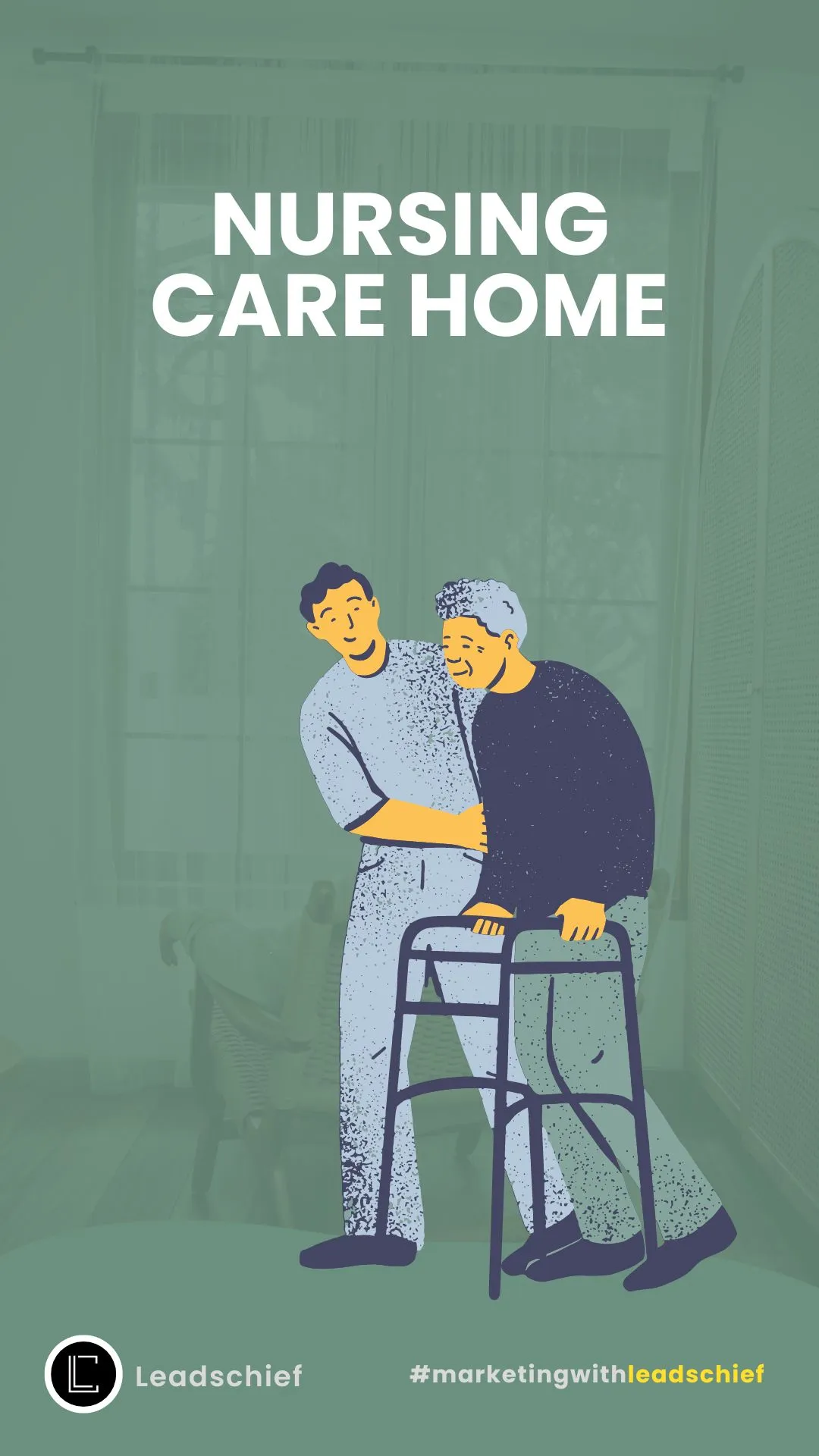 Nursing Home Digital Marketing With A Guarantee
At Leadschief's nursing home marketing, we understand that choosing a marketing company can be a difficult decision. That's why we want to make the decision easier for you by offering a guarantee on our marketing services. Our nursing home marketing with a guarantee means that we stand behind the quality of service we provide. If for any reason you're not satisfied with our services within the first 3 months, we'll do everything we can to make it right or we'll refund your money.
Our nursing home marketing with a guarantee is just one way that we demonstrate our commitment to providing the best possible marketing services for our clients. We understand that choosing a marketing agency can be overwhelming, but we're here to make the process easier for you. Contact us today to learn more about our nursing home marketing with a guarantee and how we can help you attract new residents.
Nursing Home Websites
Creative & Professional Websites for your Nursing Home Facility
Nursing Homes SEO
Ranking your Nursing Homes on the first page of Google
PPC for Nursing Homes
New residents just a click away from PPC Advertising
Lead Generation
Complete online marketing strategy for the growth in traffic &
Why Choose Leadschief as Your Nursing Home Digital Marketing Company
The Role of Leadschief in the Growth of Nursing Homes
Leadschief's Nursing Home Marketing Team knows how to present your website and business ads at the Top of search engines like Google. With our custom marketing plan, your nursing facility will dominate on Google and get more website traffic, calls, and new residents booking a tour of your facility.
Are you getting enough returns from your Digital Marketing Investment?
What makes Leadschief Marketing different?
Leadschief Marketing is aware that nursing home owners are overworked and unable to devote time to marketing. We develop a tailored digital marketing strategy for your nursing facility after our initial meetings to better understand your needs in order to draw in the ideal residents.
As you start to see the tangible results, we execute the plan effectively and relieve you of the marketing burden.
We market your nursing facility to ideal prospects by researching their behavior and the latest trends in order to increase website visitors' likelihood of becoming patients.
When you work with Leadschief marketing, you can focus on providing excellent care to residents without having to worry about constantly checking your marketing plans for errors because they are designed by nursing home marketing professionals.
Nursing Facilities that Choose Leadschief Get Results
2 Million+
Revenue generated through paid advertising
1200+
Phone Calls Generated
Customized Nursing Home Digital Marketing Services for Your Facility
Beginner
Creating a Website/Blog
Establishing Social Media Presence
Optimising Google Business Page
Social Media Engagement for reach
Content Strategy to drive more traffic
Advanced
PPC Ad Campaigns
Paid Social Media Promotions
Website Optimization for SEO
Brand Awareness Campaigns
Conversion Tracking
Nursing Facility Marketing Strategy: How to Stand Out from the Competition
Marketing a Nursing Home can be easy to crack when you know how your residents and their families search for nursing facilities. The advancement in internet usage such as people searching on Google from their smartphones, and scrolling Instagram, Facebook, and YouTube has grown significantly. And as a nursing home owner or administrator, you should know how to take advantage of digital marketing and present your business on such platforms. You need to have a solid marketing plan that sets you apart from the competition.
Leadschief's Marketing team for Nursing Homes is there to guide you through all the stages of advertising your nursing facility. Here is a list of things we can do to acquire more residents for your nursing home facility.
Being a Nursing Home Care provider you could be offering multiple services such as:
Assisted Living
Memory Care- Alzheimer's Care, Dementia Care
Skilled Nursing
Parkinson's Care
Long Term Care/Daycare
Rehabilitation & Transitional Care
Our marketing team is equipped to create customized marketing plans to attract patients who are in need of these nursing services.
Local SEO/Google My Business Management
Don't forget the thumb rule of marketing.
"Be there where families in need of nursing homes are searching you".
Most people rely on Google Maps when they need any nursing services. What appears at the top of the list gets more clicks, calls, and visits to the website. Google Reviews play a significant role in helping your ideal customer take a final decision.
You do your part in proving the best quality care for your residents so people leave positive reviews and comments about your business on Google and Yelp. And we will do everything in our control to get your business listings on the Top of Google Maps when local people search for nursing facilities.
Pay Per Click Management: Google Ads
Unlock the potential of your nursing home's online advertising with our tailored Google Ads management services.
When families search Google with queries such as "nursing homes near me", Google responds with two types of answers. First, the top results are reserved for paid advertisements and then followed by maps and organic results. Off all these results paid ads are clicked more often than the organic listing because they appear on the very top of Google Search Results, and through that, you can urge the family searching or nursing homes to either call you, get directions or send you an email to get advice on future steps.
Brand Awareness for Nursing Facilities with YouTube Ads
Every person deserves quality care, and every nursing facility deserves to be known for providing it. Let your brand shine on the biggest stage with YouTube ads – because when it comes to building awareness, there's no better platform to share your story with the world.
By creating targeted ads that showcase the quality of care, expertise, and compassionate staff, nursing facilities can reach a wider audience than ever before. YouTube ads are an effective way to highlight the unique services and amenities that set a nursing home apart from its competitors, helping to establish a reputation as a trusted and reputable provider of high-quality care.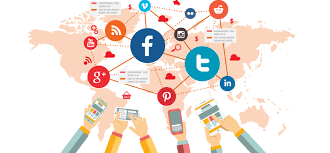 Pay Per Click Management: Facebook Ads
Billions of people are on Social media platforms like Facebook and Instagram. Our marketing team will help grasp the attention of social media users through customized graphics and messaging that represent your nursing facility. Our team will do all the design and copywriting work to build awareness for your facility and get more bookings from families that need nursing home care services.
Call & Conversion Tracking
"The beauty of conversion tracking is that it allows you to focus on the metrics that matter most to your business."
Marketing for Nursing Homes must include tracking valuable customer actions so you can measure the success of your marketing campaigns by tracking important metrics such as click-through rates, form submissions, and phone calls. And we do this without a miss!
Our digital marketing experts use this valuable data to optimize your campaigns, increase conversions and drive more revenue. With our conversion and call tracking solutions, you'll have everything you need to take your nursing home's marketing efforts to the next level. Contact us today to learn more and start driving more conversions and revenue for your nursing facility.
Conclusion: With an Omnichannel marketing strategy for your Nursing Homes, you can create a seamless and consistent customer experience across multiple channels, leading to increased engagement and admissions. It provides valuable data and insights to optimize marketing efforts, differentiate from competitors, and streamline operations. Leadschief Marketing Agency will advertise your brand on all digital platforms to ignite the digital presence and drive residents from all sources available.
Ready to Grow your Nursing Home Care Facility with Leadschief Marketing Agency
We are ready when you are!