Spokane Web Design
Spokane WA's best website designing services fueled with search engine optimization to drive more traffic & conversions
Professional Spokane Web Design Templates

As a Spokane web development company, we aim to help local businesses create stunning, fast, and user-friendly websites that drive more traffic and give your business a robust online presence.

We are a team of web designers, graphic designers, content writers, and marketing professionals that together can put on a great show.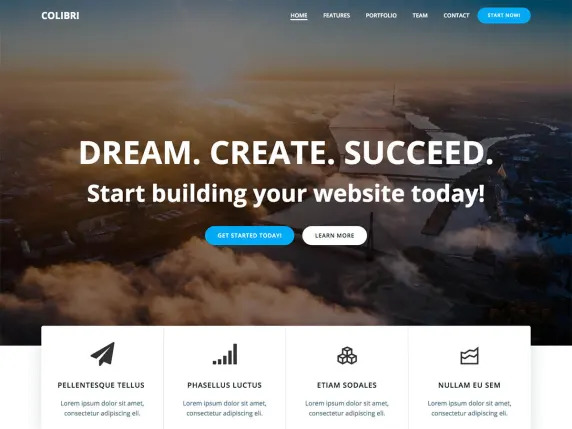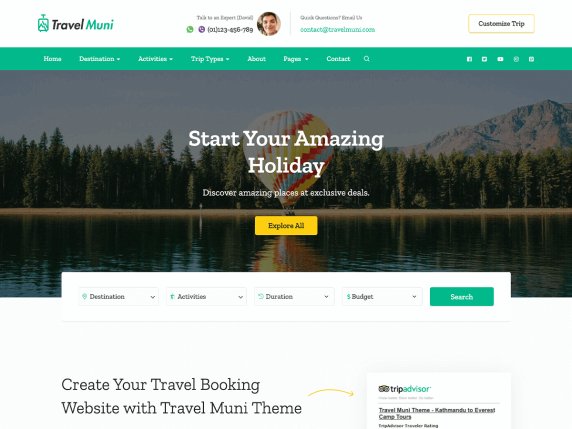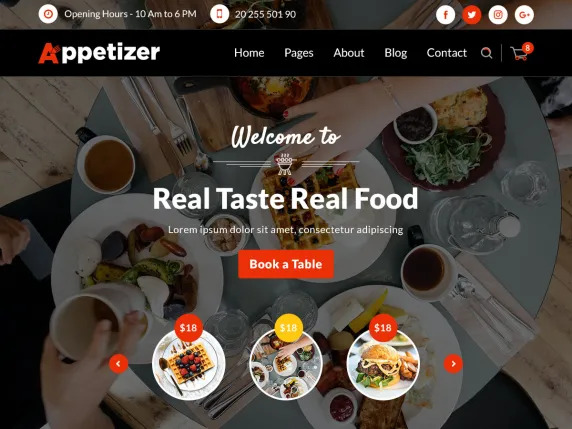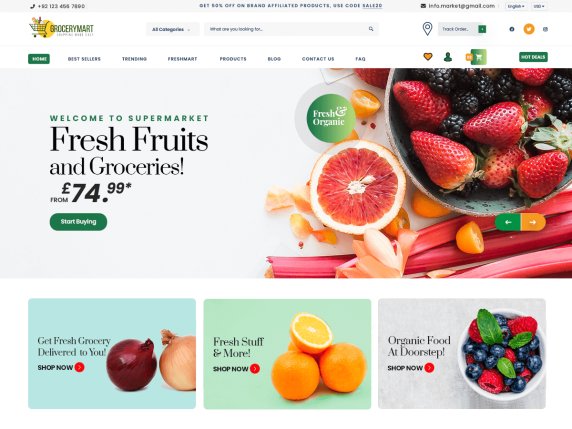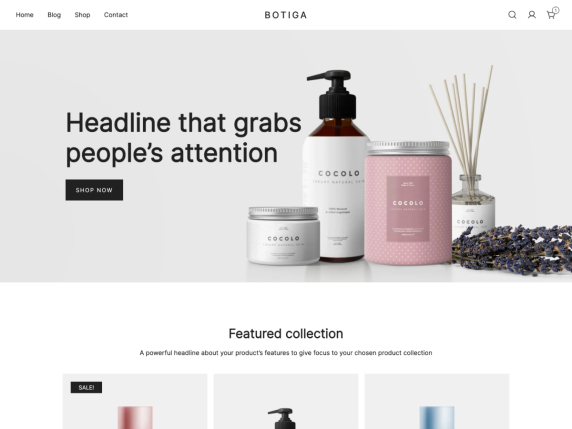 Our Spokane Web Design Clients get results
20K+ New Visitors
New website visitors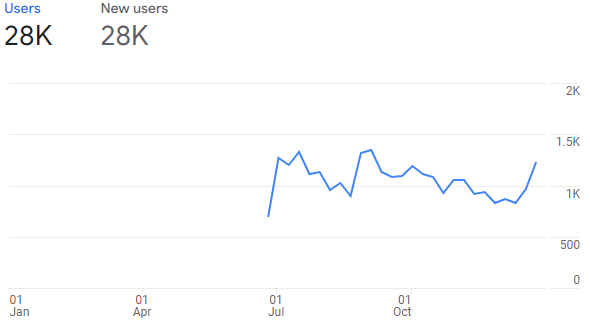 28K New Visitors
New website visitors

Are you prepared to expand your company using Spokane Web Designing Services?
If yes, then contact us for a free proposal
Custom Spokane Web Development Company
Custom Spokane web development services that attract Sales & Leads
Search Engine Optimization-SEO
Websites that use SEO tactics are found more frequently on Google. Our Spokane web design company can incorporate search engine optimization (SEO) across your website. In order to rank your website higher on search engines and draw more organic traffic, our SEO team and web design specialists together perform keyword research and content optimization.

Website Designing & Development
Are you looking for skilled Spokane web designers? The expert web designers at the Leadschief online marketing agency will build the website you require for the expansion of your company. Your aims and needs will be heard and understood by our web design team, who will then create a website that meets your standards for quality and professionalism.

Content Writing
Writing compelling content is essential for drawing attention to your message. Leadschief offers content writing and creation in addition to web design in Spokane to offer a whole digital marketing plan. Fresh and pertinent content draws more traffic, and your company may turn these website visitors into active, paying consumers by developing a personalized digital marketing strategy.
WordPress Website Development
Because WordPress websites are simple to manage, construct, and personalize, most businesses utilize them. The majority of client websites are created by Leadschief using WordPress. Our web designers in Spokane are experienced and qualified to create WordPress websites that are of the highest caliber. WordPress is also excellent for those without technical or coding experience; all you need to do is choose a template and get started.

Custom Website Designing
Have a distinct and focused concept for your website? You can have them made for you by our Spokane web development company. Every page and aspect of your website can be created by our web development team in accordance with your preferences and objectives. We do it all to produce a beautiful and expert-looking website that represents your business, including high-resolution graphics, distinctive headlines, descriptions, lead forms, and color schemes.
WIX Website Design
WIX websites offer a simple pick-and-drop feature that makes it possible to construct a website without any technical knowledge. It has enhanced animation features that let you make the content on your website more appealing and attention-grabbing. With the WIX website builder, our Spokane website designers can assist you in developing a stunning and expert website that will attract more visitors.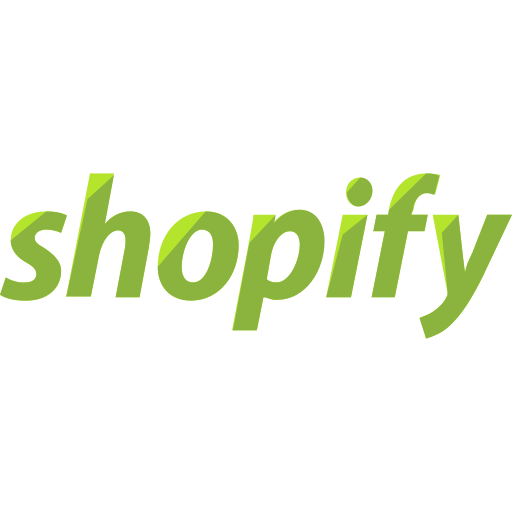 Shopify Website Design
Our web design services in Spokane can assist you to load your extensive product catalog onto the Shopify store so you can start selling your goods online. To market your products online and boost sales, our Spokane web designers will construct personalized landing pages using eye-catching themes. With the help of Leadschief's web design services, your company will have an SEO-friendly Shopify store that starts generating more income.
Responsive Website Design
The goal of responsive web design is to provide web pages that appear excellent across all platforms. Our Spokane web designers make beautiful websites that display properly on any screen size or device, whether it's a desktop computer or a mobile phone. You may promote your goods and services online to customers using any device if your website is responsive. This will increase sales.
Website Domain & Hosting
Looking to build your local Spokane business an appealing website? Your website will be ready to increase traffic and sales at every stage with the assistance of our Spokane web design company. Leadschief will assist in selecting a reputable, quick, and secure domain registrar and hosting company. We go above and above to provide a positive experience with our great customer assistance and 24/7 help.
Why Choose Leadschief as your Spokane Website Development Company
Our Spokane website designing services will help local businesses drive more Organic Traffic & Sales
Whether you are new to the business or want to stay ahead of the competition, our professional web designers will do a satisfactory job when it comes to keeping your rankings high on search engines.
You can rely on our Spokane website designing company to take care of your business online presence.
We understand what business means to you
Being in business ourselves for the last 4 years, we understand that a website is much more than just an online portal. It is a reflection of your business & brand.
Therefore we take time to get to know you and your company, so we can create a website that accurately represents your visions and goals.
Visually appealing & user-friendly website design
Everyone like a website that has images and content they can easily look at. Because looking at something enticing and intriguing fosters trust, online consumers tend to spend more time. We firmly think that "What is seen is sold," a proverb that is quite well known.
Because of this, we make sure that your website is fully responsive and optimized for all devices and screen sizes by utilizing the most recent technology and best practices.
SEO-friendly website to rank higher in Google searches
Do you want to see your nearby Spokane company appear in the Google search results at the top? You can get it done for you by hiring one of our talented web designers.
Through a customized SEO (search engine optimization) strategy we will help your business website to rank higher on Google Searches. Our goal is to make your website rank for top keywords and generate more traffic and sales.
Use your high-quality website to drive sales & leads from Paid Advertising
Paid advertising like Google Ads will help your business generate leads and traffic that are more likely to convert into customers/clients. To start with pay-per-click marketing to grow your business click here.
Exceptional customer service & support
Delivering top-notch website services is our first priority at our Spokane website design company.
During the entire process of building your website as well as afterward, we are always ready to address any queries or problems you may have.
Affordable pricing
Worried about web development costs?
You won't have to worry about costs because the Leadschief Website Design Agency will build beautiful & functional websites for Spokane area businesses at reasonable prices.
Transparency in everything we do
We are a team of skilled designers and marketers and we just prefer to keep things open. We share access to the entire website platform, don't charge extra or hidden fees, deliver projects on schedule, and do other things to keep business transparent and clear.
Linked with traffic measurement tools like Google Analytics & Google Tag Manager
To help you understand user behavior and track important user actions like phone calls and contact form submissions, our website design services will integrate traffic and data measurement tools like Google Analytics linked to your website.
We are a full-service Spokane Digital Marketing Agency
Other than creating & developing websites, we provide complete digital marketing services to Spokane & nearby locations such as:
PPC Ads management (Google ads & Facebook ads)
Graphic Designing
Copywriting (content writing, blogs, writing ad copies, newsletter articles & more)
Video promotion on YouTube
Social media marketing
Lead generation
Want to discuss your marketing strategy, contact us today for a free quote.
---
Get a Free Website Proposal from Leadschief
---